History
About Tawnya Casey and the development of k9case
Tawnya concentrated her studies in Psychology at the University of Windsor on animal learning, methods of behaviour change and clinical behaviour and counselling. She wrote her honours thesis on "Canine Rearing Techniques and Their Effects on the Prevalence of Behaviour Problems". Tawnya gathered hands on work experience related to dogs and other animals at the Windsor-Essex County Humane Society, Wings a local wildlife rehabilitation centre, and at Brack Animal Hospital in Windsor.
After graduation Tawnya continued her education in the field of Canine Behaviour at the Animal Behaviour Centre of New York where she completed her Clinical Behaviour Internship. Her level of education and training qualifies her as a Certified Canine Behaviour Counsellor through the Association of Companion Animal Behaviour Counsellors. Tawnya worked with the Veterinary team at Brack Animal Hospital diagnosing and treating behavioural cases by referral. She also conducted Basic Obedience training classes at the facility which developed into higher level training classes due to growing attendance and demand.
Tawnya has now been living in the city of Brantford for 10 years and is continuing to offer Canine Behaviour Counselling and Obedience Training, both group and private classes, as well as drop-in socialization classes. She has established several successfully run socialization classes at various Veterinary Clinics in Brantford and it's surrounds. Since living in Brantford Tawnya has spoken to local youth groups such as Junior Vets and 4H groups, about canine body language and how to interact with dogs. Tawnya has lectured to new puppy owners about puppy behaviour, socialization and training at local veterinary clinics. She has also guest lectured on repeated ocassion to college students about behaviour theory and how it applies to the job setting, in particular dog training. Tawnya became an Animal Behaviour College Mentor in the spring of 2008 and has trained and evaluated several students interning from surrounding cities. Tawnya continues her education in the field of animal behaviour at the University of Guelph attending seminars with lecturers in applied animal behaviour research, authors of respected texts and Councellors and trainers from around the world.
Qualifications
Education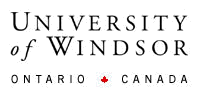 University Of Windsor
Clinical Behaviour Internship

Animal Behaviour Center Of New York